LOCON is a trusted supplier of high temperature inductive sensors.  We are pleased to be a premier distributor for KRIZ SENSORS inductive models.  Working directly with the Kriz Team, we are able to offer customization of sensor cable length and material, connection type, and IP rating, depending on the sensor model.  This is an exclusive advantage for Locon customers made possible through our preferred working partnership with KRIZ SENSORS.
Some application environments require the sensor system to withstand harsh environmental conditions. For these cases, we offer high temperature sensors that function under tough conditions, accommodating temps up to 250C.
It is important when designing mechanical systems to choose high-quality sensors that will not break down or create hazardous conditions in the application setting. Locon Sensor Systems, Inc. provides high-quality, reliable sensors and accessories.
If you don't see what you need, ask about our custom design option.
We back all of our products by our company guarantee. For more information about our custom sensors, contact us today.
---
High Temperature Series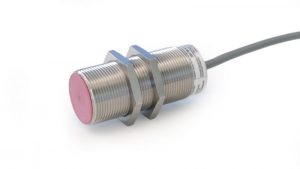 Locon Sensor Systems is proud to introduce High Temperature Inductive Proximity Sensors to its product line. These sensors can withstand temperatures from -25 degrees Celsius to +250 degrees Celsius and are available in threaded housing sizes including:
Additional incorporated features include short circuit and overload protection, as well as reverse polarity protection on the supply voltage and a 100K Ohm load resistor. The protection rating (DIN 40 050) is IP67. Please see the data sheet on these sensors more features as well as complete technical information.
We also offer many other high temperature sensor solutions. Visit our high temperature sensor page for more options.