LOCON is your reliable choice for high-quality photoelectric sensors. We offer a variety of photoelectric sensor styles and sizes to fit your application requirements.
Our sensors are the best choice for any mechanical, electrical, computer, or security project. Our customers, with their unique production needs, depend on these systems to maintain tight operational schedules. Locon provides product developed for long-term reliable use.
At Locon Sensor Systems, Inc. we are always here to meet your specific customer needs. Contact us with any questions you may have about our products, and we'll be happy to assist you.
---
Miniature Cylindrical Photoelectrics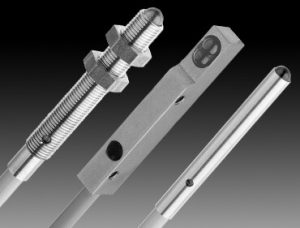 Cylindrical Housing Sizes of Ø4mm and M5
Diffuse sensing range from 10mm to 50mm
Thru-beam Sensing Range up to 250mm
---
Cylindrical Photoelectrics
Cylindrical Housing Size of M12
Diffuse Sensing Range of 300mm
Through-beam Sensing Range 10M-50M
Polarized Retro reflective Sensing Range of 1.5M
---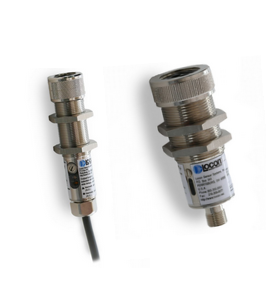 Universal Heavy Duty Photoelectrics – FMS Series

Cylindrical Housing Size of M18 and M30
Diffuse sensing range of up to 2M
Easily paired with glass fiber-optic cables to accommodate tight spaces or high-temp areas
---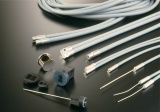 Glass Fiber-Optic Cables
For use with Locon's M18 or M30 threaded photoelectric sensors
Heat tolerant to +250 deg C
Sensing range of 1mm to 3M
Customized units created to suit specific applications