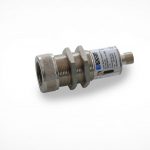 Locon Sensor Systems uses breakthrough technology and the highest level of expertise to bring you the best analog sensors for your applications. Analog photoelectric sensors provide a wide array of useful applications that can improve equipment performance. Locon Sensor Systems takes your needs and specifications and provides you with a sensor that best fits your application. If necessary, Locon can custom build an analog sensor to meet your needs.
Sensors are used to make processes safer, more efficient and more exact in multiple industries, including packaging, printing, assembly, tooling, material handling and more. Depending on the application and industry you are working in, Locon Sensor Systems will help you find a sensor to optimize the process and minimize costs.
Learn more about analog photoelectric sensors and get the best technology for your needs. Contact Locon Sensor Systems today for standard and custom photoelectric sensors.