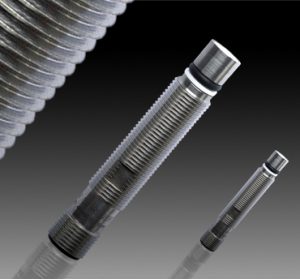 At Locon Sensor Systems, we recognize the need for variety of industrial-grade sensor options that are capable of operating reliably even in the most unforgiving environments. From high-temperature tolerant sensors to washdown sensors that are food safe and corrosion resistant, we provide rugged and durable sensor solutions.
We are pleased to offer pressure-resistant inductive sensors from our long-time distribution partner Contrinex.
They're rated to withstand peak pressures of up to 1,000 bar. With sensing ranges from 0.8mm to 3mm and pressure ranges from 20 to 500 bar, these sensors offer a versatile solution for demanding, high-pressure applications.
High-pressure inductive proximity sensors are suitable for continuous operation at pressures up to 500 bar (7255 PSI).
These sensors are ideal for pneumatic and hydraulic applications. They're also available in small, stainless-steel housings that allow them to be installed in piston-control applications where space is at a premium. But don't let their discreet profile fool you – these sensors are capable of operating under some truly impressive conditions.
As always, we're happy to work with each of our clients to design custom sensor solutions that are best suited to their unique needs.
Interested in learning more about high-pressure inductive sensors or any of the other industrial-grade sensors we offer at Locon? Feel free to give us a call at our toll-free number or contact us online today!