LOCON your reliable choice for high quality photoelectric sensors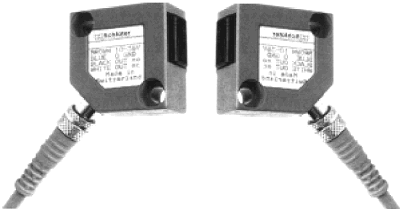 Mini Rectangular Photoelectrics
Rectangular Housing Sizes of 30x30mm and 40x40mm
Background Suppression Sensing Range from 15mm to 150mm
Diffuse sensing ranges from 600mm to 2M
Thru-beam Sensing Range from 6M to 15M
Polarized Retro reflective Sensing range of 2M to 6M
Fiber Optic Diffuse Sensing from 60mm to 150mm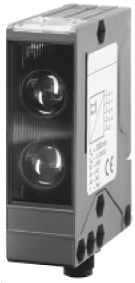 Rectangular Photoelectrics
Rectangular Housing Sizes of 60x80mm
Background Suppression Sensing Range of 1M
Diffuse sensing ranges of 2M
Thru-beam Sensing Range of 50M
Polarized Retro reflective Sensing range of 6M
---
Did you know that the concept of running an electrical charge through a device to create light has been around for almost a century? That's right. We are very aware of the possibilities that you get when you combine light and electricity for helping machines to complete more automated functions.
With the current advancements in photoelectrics and fiber optics, light-sensor and infrared-sensor devices are being put to more good uses in industry and consumer applications. Our website is a good place to learn about these uses.
When you know that photoelectric sensors are needed to complete the design of your in-house machines, you can trust our company to bring you the best selection. On our web pages, you can find descriptions of photoelectric sensors and other fiber optic devices.
Our gadgets have many applications, including providing controls for complicated industrial machines. Each step in a mechanized production process relies on the ability of machines to make decisions. Our sensors are also used in many kinds of consumer machines, including vending machines and light or laser scanning devices.
If you need sensor systems, you should be sure to find the right size, shape, and specifications of these devices for your business needs. Count on the experts at Locon Sensor Systems for answers to questions about all of the devices featured here on our site. When you don't find what you need to complete a special equipment design, we are also glad to design a custom sensor system to your specs.
We've got Mini Rectangular Photoelectrics that come in a variety of sizes. Our Rectangular Housing Sizes of 30x30mm and 40x40mm will work in some machines. There are also many other options to choose from. It depends on what kind of angle you need, how wide the beam of light or infrared should be, and how the photoelectric sensor device will be used in your application.
Ask us how affordable it is to buy one or more sensors with these capabilities:
-Background Suppression Sensing Range from 15mm to 150mm,
-Diffuse sensing ranges from 600mm to 2M,
-Thru-beam Sensing Range from 6M to 15M and Thru-beam Sensing Range of 50M,
-Polarized Retro Reflective Sensing range of 2M to 6M
-Fiber Optic Diffuse Sensing from 60mm to 150mm.
We look forward to helping you choose the right thru-beam, retro reflective, or diffuse sensing device for your manufacturing or business machines. For more detailed information, please call 800-356-2661. Don't forget to inform us how we are doing and what ideas you have so that we may serve you better.